A Bespoke Curation for Your Specific Pleasures
Your Appointment
Discreet
Each private appointment with a curator at That Drawer provides exclusive access to our shop, ensuring your comfort and care.
Devoted
Our curators are licensed sex therapists and draw upon years of experience to help you discover tools to delight yourself and your partner(s) in a way that's undeniably you.
Divine
We help you indulge your curiosity and discover the toys that will tap into your highest pleasure potential—all recommendations are bespoke.
Dr. Rosara Torrisi
Certified Sex Therapist
Specialties include Aging, Disabilities, and Orgasmic and Erectile Dysfunctions

Confidential
& Convenient
For enhanced discretion, we offer curbside pickup and non-specific packaging for all purchases.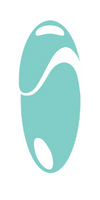 Locally-based &
Women-owned
When you shop with us, you support a women-owned business that prioritizes high-quality products from other women-led and queer-owned brands.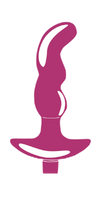 Just for Your
Unique Pleasure
Each of our shopping sessions is unique and comprehensive, tailored to meet your specific needs.